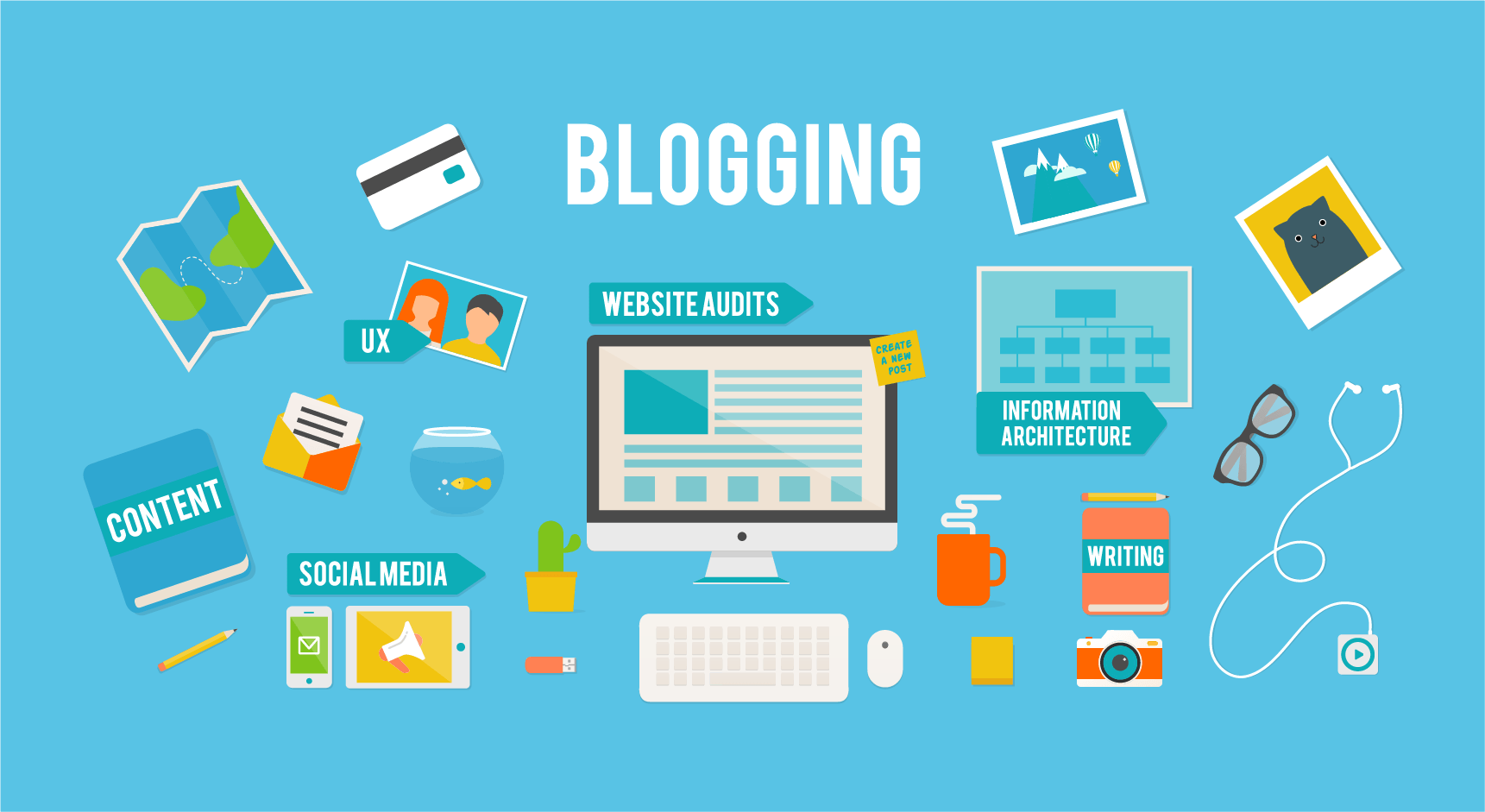 Importance of Blogs in Websites
Blogging, nowadays, is a major part for surviving in the internet world. Businesses are making websites for digital marketing. That digital marketing can be boosted up with the touch of blogs. This input makes the website a lively one. It helps the users to gather deep information on your business, which, in turn, may help in conversions as well.
Many of the website owners still do not consider blogs as an important part for their website, though. And no doubt, this is where they are lagging behind; because blogs can keep your website updated with loads and loads of information.
Blogs gives an expert knowledge about your website's subject matter. Thus they help you in staying at the top rank of search engine results page by using some keywords. Blogs, on the other hand, offer frequent updates to the website, that makes it a living thing on the internet. However, further in this blog we are going to discuss certain points on why websites should contain blogs:-
Information Provider
Blogs give additional and detailed information about the product or the service that the business offers. Customers always like to read and know more and more about the product or service before purchasing that. They do not want to spend their valuable income in anything that may not be worth. So a blog can help them to decide whether to buy or not to buy the product or service.
Website SEO Fuel
Search engines love contents. And blog is all about informative content. Your blogs will provide keyword to you website that will result in increased search engine optimization. More relevant keywords mean achieving more visitors. But for this putting the right keyword is the utmost important thing. And this can be done with proper analysis and strategy.
Enlivens the Brand
Websites contain different sections in them. Blog is the only section where you can convey your own point of view regarding your brand or business via Content Marketing. You can give life to your business with the help of blogs. They support you in directly interacting with the potential consumers.
Authority Building
Blogs are one of the best ways to position yourself or your brand as an expert in your field. This is because, here you can provide important industry related information and insights as well. This authority building helps in building trust among the customers as well.
Conversion rate Increases
As blogs provide a direct approach and loads of information about the product or service offered by the business, it helps in increasing the conversion rate also. The closer you are with the mass, the more information you give them, the more trust you will gain. This will help your business to grow with increased conversion ate.
Blogging is the best way to differentiate yourself from the competitors of your field. You can put in your unique thoughts here, which will give you a distinctive character among  others in the crowd. Your uniqueness will bring in more traffic to your website, will push you towards higher ranking, will give you the trust of the clients. Also, blogging can help small businesses to compete with big businesses in a potential way.