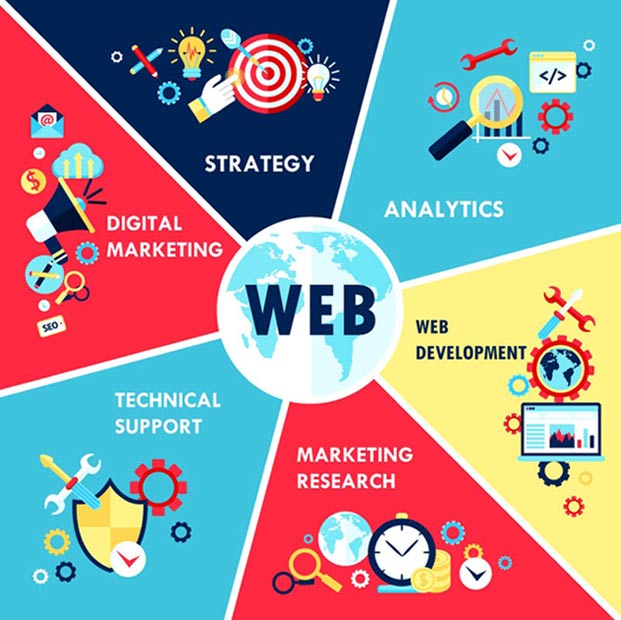 VARIOUS TIPS FOR YOUR WEBSITE OPTIMIZATION
Websites are an utmost important factor for business development, nowadays. As digital marketing has entered into the scenario, websites play a vital role in this. Without a website, the potential customers of your business will not be able to understand what your business does and what the unique factor of your business is.
A well designed website can increase your customers by portraying your business efficiently. The market will go from large to larger with the help of your website. Developing and optimizing a website flawlessly, requires professional skill and due care. Here, in this article, we will be discussing some tips for website optimization in brief:-
Contents
Contents are king – yes, contents build the base of a website. On the website, they inform people about your business, about the products or service you offer, why to choose you among the others in line etc. the more informative and educational content you will make, the more useful it will become to the users. They readily get engaged to your website if there are quality contents. So, make your contents diversified ones with the inclusion of some images, animations etc; because attractive contents are always useful.
Keywords
The proper use of keywords helps to drive traffic to your website through search engines. The right placement and density of keywords in your website can create a revolutionary response. Try to use 5 keywords at max with placing them in the title, introduction, ending and also in the middle part of the web page, sometimes. The keyword density on your web page should not be more than 3.5% and should not be less than 2.5%, as exceeding this limit will leave you with penalty and if less, then your website might not get noticed.
Backlinks
The credibility and the authoritative nature of your website will be proven, only if you get backlinks from other websites. Try to achieve backlinks from trusted websites by regularly publishing and updating quality contents on your website. Share your post on various social media platform while commenting on relevant sites with a backlink to your website.
Easy to Navigate
Try to develop a website which will be user friendly. The easy navigation of your website will surely grab users to your website and convert them into your potential customer. Do not overload it with complex techniques.