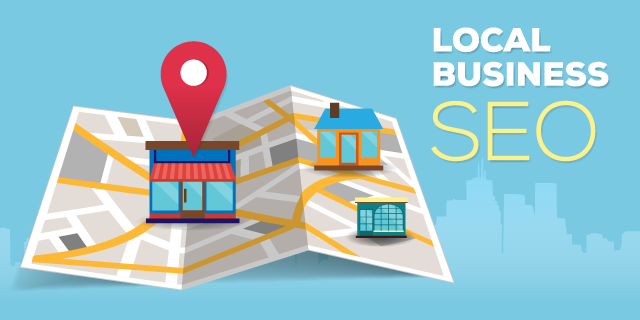 Importance of Local SEO for Small Business
SEO or search engine optimization is the most helpful tool for the businesses to do digital marketing. A well planned search engine optimization can aid in increasing the web traffic for your business website. It becomes more likely for the consumers to find your website on the search engine.
Small or local businesses need SEO the most. It can drive free web traffic towards your website and thus giving you a huge market to reach out with your products. And the best thing in this is it generally attracts organic traffic.
Optimizing your business website for showing them up on the first page of the search engine takes a lot of dedicated time and plan. But it is the best way to generate potential customers for your business. Followings are the reasons of why SEO is utmost important for all local businesses.
Online Presence
A major part of the consumers look for their needed services and products with the help of search engines. So, being a small business, if you do not have the online presence then you are completely denying to be found by a huge number of potential customers. Also, there is another factor to be considered while making online presence. Most of the users do not surf past the first page of the search engine. So, if you are not there in the first page then being on the internet will do no good for you. This is where the major importance of Search Engine Optimization comes. A good strategy driven optimization for your website can help your business to be on the go in this competitive world.
Higher Rank increases Web Traffic
This is a quite obvious reason for doing SEO for the local businesses. A good SEO strategy can make you one among the top ranked websites, which will initiate more clicks for your website as well. This, in turn, will automatically rise the amount of web traffic for your website.
Cost-Effective
This thing is the most convincing reason for the small business to avail SEO. People who do not have big budget for marketing their website online, will find SEO to be the most useful tool to boost it up.
High Conversion Rate
A well planned search engine optimization can result in high conversion rate for your website. As the relevant keywords give almost perfectly appropriate result, the users tend to get converted more. As a result, it enhances your business and makes it highly profitable as well.
Popularity of Smartphones
The popularity of smartphones are increasing day by day. For this reason the local SEO techniques .can prove to be most useful for the business website to generate more and more traffic for them.
Keep up with the Competition
Ignoring SEO means you are letting your competitors win the race automatically and lost the online reviews for your website which can give you extra attention from customers. No one lets go an inch without competition. SEO lets you keep up with the competition and sometimes it can also outrank the bigger businesses in the scenario.
For a prolonged achievement for the local businesses SEO is highly essential. The required research for this may seem daunting, but it can positively provide you with fruitful outcome.