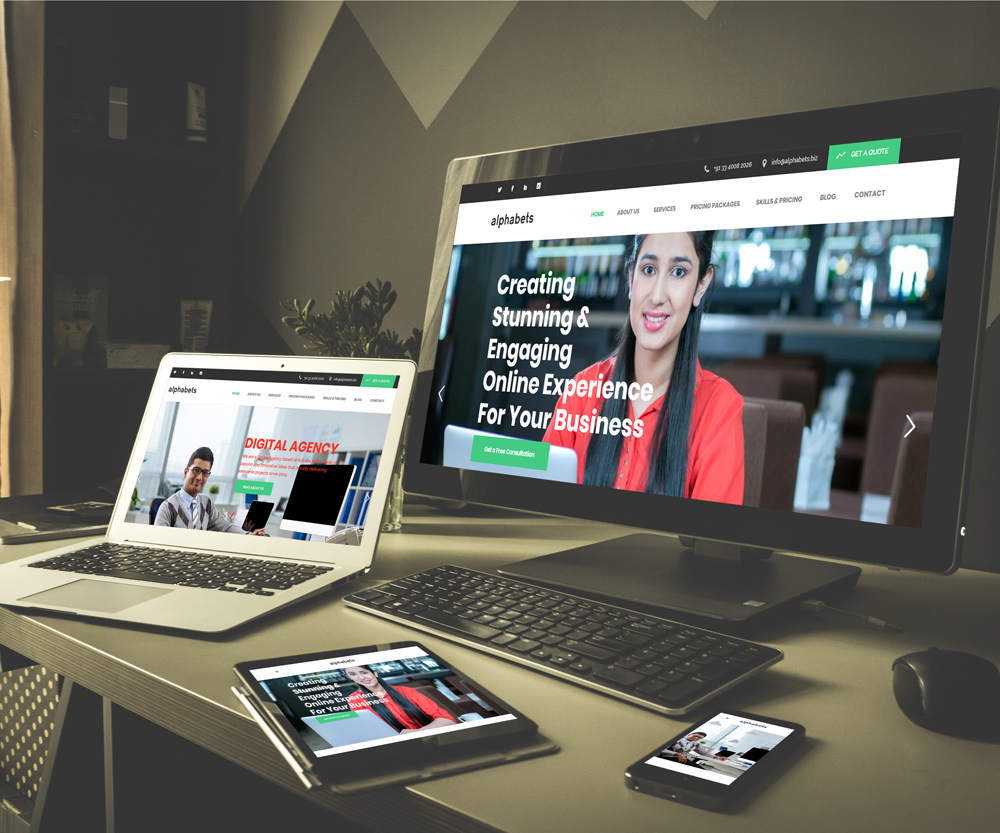 KNOW HOW TO IMPROVE YOUR WEBSITE DESIGN
A website should always be user friendly. Then only it will be called a well designed website. If the users cannot avail it easily, then what's the point of making a website for your business; because your business is for the customers only – until and unless they are satisfied, you won't be profited from that. Thus only creating a website does not end up the work. Designing it well with utmost care is the most important thing.
Your website should be designed in such a manner that it lets people understand what your company does just at a glance. Users should be able to navigate easily through your website. The layout of your website should be catchy as well as easy to understand. A website cannot be successful one depending on either the design or the content; they should be inter dependent.
Your website should be good communicator of your doings. The users should readily understand what you are upto, why and how. If they don't get these answers, you will definitely lose some potential customers for miscommunication.
So that's why, today, in this blog, we are about to discuss some points for an improved website design which will help you to drag customers towards your company. Let's get started with those:-
Planning
The first and foremost thing, needed for designing a website is a proper planning. You need to keep a track of the target market from the first time they visit your website to the moment they become the customer. Understanding your customers can help you the best in designing your website accordingly.
Avoiding Clumsy and Complex Website
Certain elements on your website can distract your customers from the main thing and they might also get confused; such as complicated animations or GIFs, too lengthy contents, stock images for the website etc. Your website should impress the customers as fast as it can – the main point should come into their concern at a glance. Try to make your website an attractive one by using short powerful contents along with real applicable images.
Including Social Share and Follow Button
The importance of social media marketing is undeniable nowadays. Thus including social share button can drive traffic for your website, also it gives an interactive feature. The users can share our website link on social media, such as, Facebook, Twitter, LinkedIn etc. and you can get connected with more and more people every day.
Using Right Images
Using irrelevant images in your website can mar the quality of it. The images you use in your website should complement the contents as well as your business idea. Also, genuine images are much more attractive than any stock photographs; because that can grow the trust of the customers towards your company.
Navigation and White space
You should design the website in such a way so that even a novice man can navigate through it easily. Disorganized or confusing navigation interface give a bad effect to your website. Also to give your website a clear and attractive look, keep white spaces throughout so that it does not look clumsy.
Mobile Optimization
Design your website in a manner that be mobile optimized as well. Today, people are more into smartphones and tabs. So your website should fit the screen of a user's mobile or tab.
SEO strategy
An improved successful website designing needs intelligent SEO strategy that can help you to be found in the crowd of other companies.
New or Unique Offerings
Always attract users with new and unique offerings. It will help you in converting them readily. But you should also keep a track of the offers that others, in the competition, are making.
Contents for 'You'
The contents you are going to make for the website should directly communicate with the users. This lets them feel closer to you. Directly addressing them can give you an instant result.