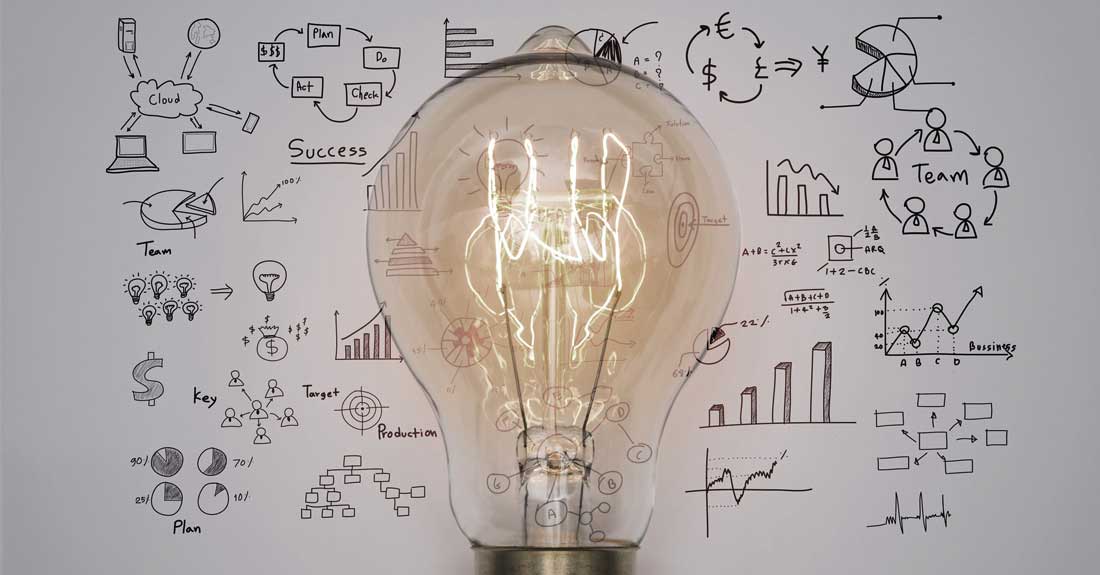 CONTENT MARKETING STRATEGY FOR SMALL BUSINESS
What is content marketing strategy? And why does it matter for a small business?
Content marketing is an integral part of digital marketing. It is a common protocol for every aspect of small business marketing. Developing and following a cohesive content marketing strategy and execution plan will help in driving recurring results for your small business.
WHAT IS CONTENT MARKETING?
Content marketing is a discipline of digital marketing that involves content creation, distribution, and sharing of the same across digital media. The content format includes blogs, videos, social media posts, infographics, GIFs and more. The process stimulates the interest amongst audience towards brands/products/services.
CONTENT MARKETING AND ITS MANY BENEFITS
• Generate targeted traffic through published and shared content.
• Higher SEO advantage. With high-quality and relevant content, you can make your website and specific pages highly indexable by search engines – which will further help in building a strong online presence.
• Better customer experience. Content marketing helps in the construction of a robust and long-term relationship with its clients. When your content can solve user problems, and deliver practical solutions, you get a chance to create and revive customer relationship.
• Stronger brand visibility. Content marketing connects brands with users. Your audience will be compelled to engage and interact with the content, which further drives online brand identity.
• Lower investment, higher ROI. Content marketing is an inexpensive mode of marketing – especially for small businesses. A single, yet effective, high-quality and valuable content is capable of generating various results.
WHY SHOULD YOU DEVELOP CONTENT MARKETING STRATEGY FOR YOUR SMALL BUSINESS?
1. Build brand identity
2. Establish trust and loyalty amongst potential customers, as well as, existing ones
3. Promote your small business
4. Increase ROI or Return on Investment
Content marketing – unlike the common notion – is not for the big leagues. Irrespective of your business size and stature, you need to work on content research and strategy plan.
WHAT IS CONTENT STRATEGY? AND HOW TO START A CONTENT MARKETING STRATEGY PLAN?
The run-of-the-mill content strategy definition is – "The process involves researching, planning, documenting, developing and managing – written and digital – content defines content strategy."
Before we dig deep into the concept and execution plan of content strategy, let's learn something lucrative about content marketing.
Historical Take On Content Marketing
Content marketing is not something new – as many believe it to be. Though the concept has been in trend lately, it is a not a new phenomenon. In fact, content marketing has been on the scene since 4200 BC.
The critical aspect of content marketing is storytelling. And first custom publishing of content marketing was found in 4200 BC in different cave paintings. The concept evolved along with the human beings.
John Deere was the pioneer of content marketing – who made an intended use of the marketing protocol. It was in 1895 that John Deere launched his magazine – The Furrow. John Deere is considered to be the first content marketer because with his magazine The Furrow – which he published for the farmers – builds a platform to inform and engage his customers about his sector, business, products and services.
The magazine was the content marketing in personification. It focused on educating and informing farmers about the different methods of generating profits and growing their business in their respective field. And this approach defines the varied aspects of content marketing!
5 STEPS TO BUILDING AN EFFECTIVE CONTENT MARKETING STRATEGY FOR A SMALL BUSINESS
• Create buyer persona and define target audience
• Research and create a list of targeted keywords based on your business and audience
• Determine the content type that will engage and interest your audience
• Develop a distinct personality when creating content in any format
• Develop content format and distribution frequency
CREATE BUYER PERSONA AND DEFINE TARGET AUDIENCE
Starting a marketing campaign requires deliberate planning and strategy. Along with them, you also need to determine your target audience. When you have a predetermined target audience, you know whom to communicate, sell and deliver your brand message.
And the best way to determine a target audience is to create buyer persona. Though a fictional entity, a buyer persona helps in the representation of your audience. It will also enable you to know about your customers, their needs, problems, concerns, behaviour, etc. Creating buyer personas will make it easier for you to build customized content.
RESEARCH AND CREATE A LIST OF TARGETED KEYWORDS BASED ON BUSINESS AND AUDIENCE
You create content to connect with your audience. Thus, your users are critical components of your content. Content marketing drives organic traffic – but only when the content is optimized with targeted keywords. It is crucial to creating content based on what your audience is searching for online.
You can drive traffic via your content by optimizing it with keywords that your users are using to find information relevant to your niche. Start by curating long-tail keywords. You can use different keyword research tools – like – Google Keyword Planner, SEMRush, Moz, etc. You can also use the researched keywords to determine topics to cover for your next content.
DETERMINE CONTENT TYPE THAT WILL ENGAGE AND INTEREST YOUR AUDIENCE
You're creating content for your audience. Thus, it is important to work on content that your users will love or would want to engage with. Ask the following questions to determine the content format for your audience:
1. What is your audience searching online?
2. With what intention are your users using search engines?
3. What are their problems and why they are searching for information to solve the same?
4. Which content format interest and engage them?
Content format to work with:
1. Blogs
2. Emails
3. Graphics
4. GIFs
5. Infographics
6. Social media
7. Webinars
8. Videos
9. Audios like – podcasts
DEVELOP A PARTICULAR PERSONALITY WHEN CREATING CONTENT IN ANY FORMAT
Personality determines brand value and identity. You will come across thousands of companies and brands with general context and essence. These are blink and miss brands that don't create a lasting impact on their customers. Hence they fail to acquire potential clients and build a stable relationship and brand loyalty.
Therefore, developing a personality and style is uber crucial for brands. There's a reason why Coca-Cola, Pepsi, Red Bull and other Big Brands are popular. They deliver an experience that users can recollect, reconnect and relive. These brands have individualized style and personality that users recognize.
DEVELOP CONTENT FORMAT AND DISTRIBUTION FREQUENCY
Do you ever visit stores past their closing time? No, right? Why? Because they will not sell anything past their closing time. Same goes for your audience. You cannot reach them when they aren't active online.
Here's how you can go about it:
• Create an editorial calendar
• Find out the content format to create
• Determine the frequency of the content creation
• Ascertain the frequency of posting and distributing the content by your audience availability
Thus, scheduling and determining the content format and distribution rate is the most important part of content marketing strategy development. You just cannot write anything randomly and without any purpose. That will not help you connect and engage your audience. Also, you cannot post content on social media or send emails, etc. to users when you know they will not check immediately.