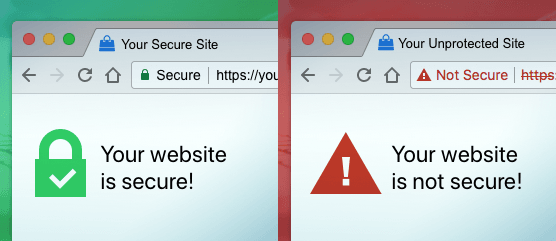 We provide your website with a SSL certificate. When your website doesn't have a SSL certificate you'll have especially two issues for your business:
1) Google warns people that you site isn't secured and not to disclose any info including personal info. Which can affect your business directly with payments, because who wants to buy from or do business from a site that's not secured?
2) Google will not push your site up the rankings without the right certificate. With other words: You will not be on the first page of Google or the first idea for people when searching for words that are in your industry.
If you do not know whether your website has a SSL certificate or not, we are able to check it up for you and – as mentioned – provide you with SSL certificate and we can get your site secured immediately which can ultimately help you drive more traffic and potential move up the search rankings.
Contact us now to get your SSL Certificate : https://technikology.com/contact